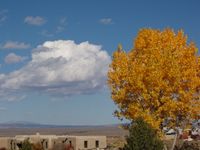 We're in town to play at our favorite New Mexico venue - the Adobe Bar at the Taos Inn.
We're the featured performers at Kate and Billy's show on Monday, Oct 24th. 
It's our last performance West of the Pecos River until late Spring 2017. 
The show begins at 6:30 and we're on from 8-9.